Cultures
Jump to navigation
Jump to search
Culture is the norms, traditions, values and shared memories which unite a distinct population group on the world of Aloria. The world is rich in dozens of Cultures, all intricately linked with one another as the world diversifies and new ideas come and go. Culture gives one a sense of belonging, a social group to exist within and a steadfast "home" that evokes a sense of nostalgia, joy and warmness. It is both the single most unifying and most dividing aspect of civilization on Aloria; wars have been fought over cultural differences, and the world will continue to move on with an ever-changing cultural landscape.
Note: These Cultures represent all Ailor Cultures and a few Human Cultures that deviate from racial norms. If you would like information on the Culture of each individual Race, their Race page has an appropriate section for that information.

For a list of Ailor Cultures that have died out over time, please read the Extinct Cultures page.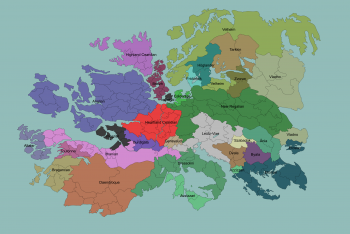 Regal Cultures

The core influences of a powerful Empire.
Regal Cultures represent the people of the
Regalian Empire's
core to the functions of state and the military. They are also a largely conservative people, forming the bedrock of ideals that has since gone on to shape the Empire.
• Imperial • New Regalian • Calderliga • Genevaud •
---
Heartland Cultures

The population of fields, forests and prosperous lands.
Heartland Cultures are also the core of the Empire, but in a very different way. They represent both some of the oldest Cultures of the Regalian Empire but also the most populous. They cover many lands and exist at all levels of society, helping make up a backbone of support to those above and around them as they largely focus on producing or protecting the Empire.
• Caeren • Dunbrae • Heartland Ceardian • Colonial • Anglian • Breizh • Aontaithe •
---
Fineclass Cultures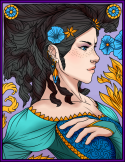 "Mommy, why is that woman wearing a turkey on her head?"
Fineclass Cultures represent high society, and are often unique cultural blends between Cultures to varying degrees. They are overwhelmingly present in the
Regalian Archipelago
, where the uniqueness of each of these Cultures is celebrated by those part of them and such pride often impacts regional politics.
• Ithanian • Dressolini • Leutz-Vixe • Burdigala •
---
Warmland Cultures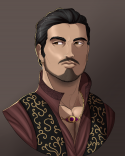 It is hard to tell whether they are working, or partying.
The Warmland Cultures are largely made up of Cultures living on lands previously occupied by the
Allorn Empire
, with many from these Cultures being the descendents of former slaves of said Empire. In addition, many of these Cultures serve beneath the Fineclass Cultures in the nations and regions of Aloria where they are found. They are also well known for their gruff, sometimes rowdy ways.
• Daendroque • Bragacao • Tolonne • Azzizzari • Etosian •
---
Northland Cultures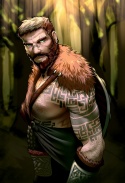 Diverse peoples united by the cold.
Northland Cultures are societies formed in the northern areas of Aloria, united by common traits of faith, this cold geography and a deep ferocity, whether that is in zeal for their beliefs or actual ferocity on the battlefield.
• Velheim • Fridurfolk • Tarkkin • Zvorun •
---
Wildland Cultures

Barbaric and wild peoples skirting the edges of society.
The Wildland Cultures are largely a grouping of Cultures exotic in Aloria for their strange background. Some are related to the Mirnoye and the Vladno which formed from them, while others only share aspects and traits of those societies perhaps by sheer coincidence. They are located across Aloria in several unique environments, which might also be what led to their development.
• Vladno • Ânia • Byala • Dvala • Ohrneti • Szabadok • Qússrakón •
---
Nelfin Cultures

So foreign to be different than the standard of even the non-Ailor Races.
There is only one Nelfin Culture to fall outside of the realm of standard Altalar organization or understanding, and that is the Minoor. Isolated, and rejecting many social norms of the broader Altalar Race, the Minoor stand as perhaps the most unique departure in Aloria from an established origin.
• Minoor •