Consumables
Jump to navigation
Jump to search
Of all the interesting and unique people on Aloria, not one would be here were it not for the culinary arts, and the production of food for the mass populations. From the tallest sandwiches and the sweetest cakes, to the warmest kaffees and the coldest beers, there is a food and drink for all occasions.
---
Foods

Young or old, big or small: every Alorian enjoys a good meal
The food of
Aloria
is as numerous and varied as the races that created them. The hot sands of
Farah'deen
birth heated creations rife with spices while, by contrast, the cold regions of Aloria often feature less elaborate meals. Alorian food is made with all manner of ingredients, whether they be meat, milk, or vegetables. Whereas some may be rare and excessive, others are common and plain.
---
Desserts

The poncy Ithanian woman fanned her face, before turning to the guests. "Let there be cake!"
Desserts are the sweet treats of Aloria and are normally served at the end of meals, found in the hands of children or distributed at market stalls. Often relying on sugar and natural sweetness, desserts add to these base sweeteners with other ingredients such as chocolate, flour or eggs. Many of these treats are available to the public, but those that aren't are the supreme sweets, which are primarily served to the upper class.
---
Drinks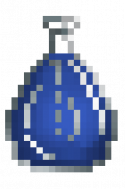 "Alas, good friends! Let us all cheer: Up with the glass; down with the beer!"
The drinks in Aloria are many and highly diverse. Some serve to refresh; others help inebriate or act as a background activity to political power plays. These consumables are usually made with the help of plants. Some are aged to provide heightened flavors while others are made in bulk to appease a very broad audience.
---