History
Jump to navigation
Jump to search
Throughout the history of Aloria, many events have occurred. Some have affected few, some affecting many, some shaking the entire world, and some merely causing a minor tremor. History is made daily, but ancient history is recorded and discovered fairly infrequently. The tomes and artifacts from long ago might have only been discovered by chance, or been unearthed after long years of research by many people. You can learn about these events, and cultivate great knowledge of Aloria's sizable and interesting history here.
---
Ancient History

So long ago, yet so important to who we are today
Ancient History encompasses events that took place before the
Cataclysm
, the devastating event which tore apart much of
Aloria
. The first Alorians, known only as the
Seraph
, ended up bringing about destruction to their people through the overuse of magic. Several civilizations that systematically replaced the Seraph (and each-other) mimicked this in a cycle of repeating
Void Invasions
. While some remnants of cultures survived into later periods, Aloria eventually saw the powerful
Elven Empire
nearly rise to the same power of the Seraph before they were torn apart. Elsewhere, the origin of a myriad of races and cultures developed, many of which can be seen roaming Aloria today.
---
Recent History

A world shaken by death and destruction struggles to rebuild itself
Recent History takes place after the Cataclysm, and is much more well-known than the ancient past. During this time, the
Elven Empire
and its people divided, while the
Ailor
, a marginalized slave people, rose up to rule states of their own. The largest of these, the
Regalian Empire
formed a rivalry with the other Alorian superpower, the
Songaskian Masaya
of
Farah'deen
. Elsewhere, other races and cultures continued their lives unimpeded by this hostility, and made their own history for the century to come.
| Chrysant War |
---
Recent Events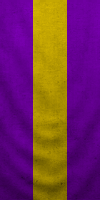 Time flashed before their eyes, but they all knew; on that day, they had made history
In the past five years of Alorian history, there has been an unprecedented flurry of activity. From civil strife within the
Regalian Empire
, to a conflict between Regalia and the
Songaskian Masaya
, to the Statue of
Estel
returning from the annals of myth, these Recent Events within Aloria have drastically shaken up old structures of power. Time will only tell which decisions were the right call and which will reap catastrophic repercussions.
Players have a unique opportunity to take part in the shaping of Alorian events in the form of World Progression.
| Veer Wars | Anglian Mist Crisis | Dread War | Drixagh Rebellion | Long Elven War | Clicker Crisis | Vampire Insurrection |
Pre-Cataclysm History
Post-Cataclysm History
Modern History
Recent Events