Lore
Jump to navigation
Jump to search
Aloria, wherein your character lives and plays, is a vast land full of rich cultures steeped in richer history. From great wars and battles to protests and rebellions, great migrations and even greater numbers in hiding, Aloria's history is bathed in drama and excitement. Aloria is also host to a vast variety of playable races, illnesses you might be able to catch in-character, religions your creatures can follow, knowledge they'd know and knowledge they wouldn't, and everything in between to help you have a fleshed out understanding of the world, and to help you create a fleshed out character to take place within.
Template:Character Creation Lore Header

All are Alorians; tall or short, wide or thin

Abilities for those with the grit to master them

Art, Music, and Food; the best things in life

One man's salvation may as well be another's doom

Words as diverse as the people that utter them
In a land as dangerous as Aloria, one must be willing to protect themselves

Creatures of the night; holy man's blight

The richest of the rich; the most affluent of the affluent

The wonderful world of Aloria, and all that dwell within

Though there are many, all cower beneath the might of Regalia

Plants and fungi of a rare and diverse variety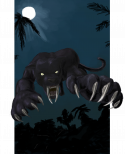 Docile beasts and aggressive predators that stalk all corners of Aloria

Different groups striving towards different goals, through equally different means

From the Qadir Almuttaqs to the Regalian steam-power, all is beneficial to society

The building blocks of all other things in Aloria

"Mouissur! Come try moi fresh Ithanian bread!"
So separated from Alorian affairs, yet so intertwined...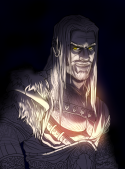 Staved at the edge of the veil, these beings one day hope to return...

Such a hunger does not know race, class, nor persuasion

These works fill the infinite libraries of the world