User:Cayorion: Difference between revisions
Jump to navigation
Jump to search
 

(4 intermediate revisions by one other user not shown)
Line 1:
Line 1:

[[File:Cayorion-irl.jpg|right|thumb|frame|300px]]

[[File:Cayorion-.jpg|right|thumb||300px]]

 

== Ohai! ==

== Ohai! ==

I'm Cayorion and this is my personal page.

I'm Cayorion and this is my personal page.

Line 15:
Line 16:

Cayorion ...

Cayorion ...






* ... is the MassiveCraft founder and server owner.

* ... is the MassiveCraft founder.

* ... is Swedish, just like Notch and Jeb.

* ... is Swedish, just like Notch and Jeb.

* ... developed Factions and some other popular minecraft plugins.

* ... developed Factions and some other popular minecraft plugins.

Line 21:
Line 22:





== Highly Important Collection of Animated Giffs ==

== Highly Important Collection of Animated Giffs ==

http://i.imgur.com/aScLxvV.gif http://i.imgur.com/nJnD26r.gif http://static.fjcdn.com/gifs/Herp_6d03a8_1864050.gif https://i.chzbgr.com/maxW500/8192852736/h7796B30A.gif https://i.chzbgr.com/maxW500/8188141312/hDD0929EC.gif

http://i.imgur.com/aScLxvV.gif http://i.imgur.com/nJnD26r.gif http://static.fjcdn.com/gifs/Herp_6d03a8_1864050.gif https://i.chzbgr.com/maxW500/8192852736/h7796B30A.gif https://i.chzbgr.com/maxW500/8188141312/hDD0929EC.gif
---
Latest revision as of 03:13, 21 September 2018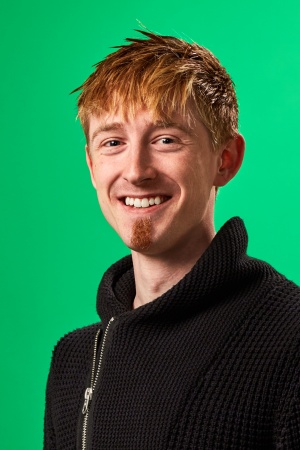 Ohai!
I'm Cayorion and this is my personal page.
Be Warned: All information is totally accurate.
Oh Yes: It's totally not wrong or skewed in any way.
Cayorionish Links
Quick Facts
Cayorion ...
... is the MassiveCraft founder.
... is Swedish, just like Notch and Jeb.
... developed Factions and some other popular minecraft plugins.
... has red hair, although it's dyed in the image.
Highly Important Collection of Animated Giffs