Cultures
From MassiveCraft Wiki
Culture is the norms, traditions, values and shared memories which unite a population distinct population group on the world of Aloria. The world is rich in dozens of cultures, all intricately linked with one another as the world diversified and new ideas come and go. Culture gives one a sense of belonging, a social group to exist within and a steadfast "home" that evokes a sense of nostalgia, joy and warmness. It is both the single most unifying and most dividing aspect of civilization on Aloria, wars have been fought over cultural differences, and the world will continue to move on with an ever changing cultural landscape.
To see a general summary of all Ailor cultures, visit the Ailor Cultures page.
Human Cultures
Old Ailor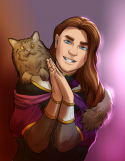 All things have humble beginnings
The Old Ailor culture group embodies Ailor-driven cultures that existed at the time of the Cataclysm. These cultures are seen as old, out-of-fashion, and staunchly conservative, however are the pillars upon which Ailor supremacy has been built.
---
North Ailor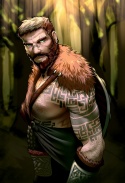 Barbarians bittered by the cold
The North Ailor culture group represents all Ailor cultures of the north, and are characterized by barbaric ways of life, as well as an emphasis on brutal combat. They often live in remote locations or areas of the world deemed inhospitable to others.
---
High Ailor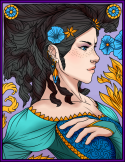 "Mommy, why is that woman wearing a turkey on her head?"
High Ailor cultures represent high culture, and are often cultural blends between cultures of varying degrees. They are overwhelmingly present in Regalia, where the uniqueness of each of these cultures is celebrated and often impacts regional politics.
• Champagnard • Citoyen • Valeurois • Alt-Regalian • Leutz-Vixe • Dressolini • Imperial Culture •
---
West Ailor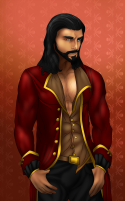 It is hard to tell whether they are working, or partying
The West Ailor culture group includes cultures present on land previously occupied by the Elven Empire (excluding those of Ithanian), and originated among groups of rebellious slaves that survived the Cataclysm. They are known for their linguistic proximity to
Modern Elven
, as well as their gruff, sometimes rowdy ways.
• Daendroque • Lusitian Culture • Catala • Etosian •
---
Non-Human Cultures
Nelfin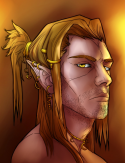 Though their Empire has fallen, their people and traditions continue on
The Nelfin cultures are precisely as they sound; cultures deriving from the Nelfin. While some go far back before the Cataclysm, others are very recent additions to the culture-pool of Aloria. These cultures are too diverse to universally characterize; their origins in the Elven Empire and their biological proximity are what bind them together.
• Alto-Alta • Medlo-Alta • Llida-Alta • Avant • Saivallen Culture • Cieloth • Lunamanna • Wolath •
---
Other

The lowest of the low, living in the poorest of the poor conditions
Not all cultures can fit into other categories. At the lowest rungs of Regalian society, entirely separate cultures form of the destitute creole of Dwarven, Qadir, Orc, Varran, Allar, and Rashaq races.
• Scraptowners • Ssil Culture • Nsalar •
---