Languages: Difference between revisions
Jump to navigation
Jump to search
Line 21:
Line 21:

|text = Northerne languages are those located to the north of [[Regalia]], as the name might imply. More often than not, these languages are simple, brutish, and intolerable in most societies outside their homelands.  

|text = Northerne languages are those located to the north of [[Regalia]], as the name might imply. More often than not, these languages are simple, brutish, and intolerable in most societies outside their homelands.  

<center>

<center>

• [[Kalmarra Dialect]] • [[Balltarc Dialect]] • [[Seltai Dialect]] • [[Novilyud Dialect]] • [[Holzen Dialect]] • [[Dwarven Dialect]] •

• [[Dialect]] • [[Dialect]] • [[Dialect]] • [[Dialect]] • [[Holzen Dialect]] • [[Dwarven Dialect]] •

</center>

</center>

}}

}}
---
Revision as of 18:36, 8 October 2017
Aloria is a diverse and vibrant place, and has hundreds of spoken and written languages. This page should guide you in all of the languages you may choose your character to speak. Please keep in mind that some races are better than others at learning and speaking some languages, and that some languages aren't even able to be learnt by individuals who did not grow up learning them.
Please keep in mind that for easy access to Roleplayers, the most frequently spoken—and easiest to learn—languages is Common, which is a 1:1 transfer of American English into Roleplay so that all Roleplayers can communicate with each other.
Despite the fact that some Alorian languages are based heavily on IRL languages from Earth, it is always best (and preferred by everyone around you) that you type everything in English, and use a language tag (<ME> for Modern Elven, etc.) to denote that your character is speaking a different language. Nobody likes retyping what you said in Google Translate just to know what you said.
---
Old Human Languages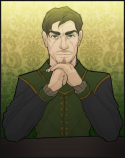 A pinnacle of Regalian culture and a sure-fire sign of affluence
Old Human languages encompass those languages that were around before the
Cataclysm
. Many of these languages have since been influenced by other sources, most specifically, the
Elven Empire
, however they still polarize towards more human trends.
• Common • Proto-Regalisch •
---
---
New Regalian Languages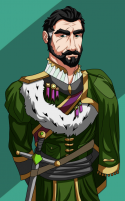 A pinnacle of Regalian culture and a sure-fire sign of affluence
The New Regalian languages are those which have been created by the cultural—and linguistic—melting-pot known as the
Regalian Archipelago
. Since the archipelago is a center of commerce, anyone who is anyone in the world of business travels to and from, exposing themselves, their family, and their workers to the languages that occupy the island chain. In turn, they bring new words, phrases, and means of expression to the table, making the Regalian Archipelago the most linguistically diverse location in all of
Aloria
.
• Champagnard Dialect • Citoyen Dialect • Alt-Regalisch Dialect • Leutz-Vixe Dialect • Dressolini Dialect •
---
Eastern Languages

Far from the scope of Regalia, these languages exist, transferred primarily by trade
The Eastern languages are those spoken by the
Ji
Humans
, and the Humans of
Farrah
. These languages are very isolated from any other group, and so they tend to be very different in structure and vocabulary.
---
Elven Languages

As with most Elven culture: Over-the-top, overdone, and pretentious
The Elven Empire left its mark on the world in numerous ways, among them the Elven languages and their many derivatives. Never had there existed such a wide-spread language as Elven. The language has only exploded in diversity since the Cataclysm, resulting in not only Nelfin-spoken languages like Modern Elven, Drowdan Elven, and Isldarin Elven, but also the Human-spoken languages of Daendroquin, Daendroq-Catalan, and Etosian. While Common isn't specifically an Elven derivative, it has completely adopted the Nelfin alphabet, acting as a true testament to the influence of the Elves.
• Wolath Dialect • Isldarin Dialect • Saivalth Dialect • She'llaq • Drowdar Dialect • Daendroquin Dialect • Etosian Dialect • Catalan Dialect • Lusitian Dialect •
---
Other Languages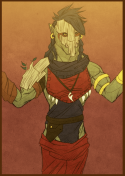 As diverse as they are spread out
Not all languages fall into the simple categories of those above. Most of the "Other Languages" are so isolated, diverse, and difficult to learn that they have no mutually intelligible languages to speak of, making it difficult to interface with individuals from different parts of the world.
• Vashkulaar • Teekarhee • Zasta • X'ota • Evokk • Ra • Hwlon • Wu'Shan •
---